The Fine Art of Crochet -
Innovative Works from 20 Contemporary Artists
Available at Amazon and Author House

April 1-16, 2014-The Fine Art of Crochet Blog Tour: Read what outstanding bloggers have to say about my book in their daily reviews!

February 6, 2014-Author Talk, Sultzer Library, Chicago

I will also be doing two book signings at the Chain Link Crochet Conference in Indianapolis:
July 19: Indy Chapter of CGOA-12:30
July 20-Crochetville: 12:30
July 2- I set up my first local book signing at a yarn store nearby, Sifu, which means master of you craft": www.sifudesignstudio.com

June 30-My book is now available on Amazon as both a soft cover and Kindle version here: http://www.amazon.com/Fine-Art-Crochet-Innovative-Contemporary/dp/1481731866/ref=sr_1_1?s=books&ie=UTF8&qid=1372638464&sr=1-1&keywords=the+fine+art+of+crochet

June 25-My order of 60 books arrived already even though they said it would be 2 weeks. great!

June 18-My copy of the book arrived!! It is all I expected and hoped for! Yay! I placed an order for 50 books and got 10 free! The book is now available at http://bookstore.authorhouse.com/AdvancedSearch/Default.aspx?SearchTerm=The+Fine+Art+of+Crochet%2c+digital
June 11-All approvals signed off through the many channels at Author House. I should reveive my copy of the book in one week!

May 27-The final, final interior text and design is ready for me to approve today!

May 18-I approved the final cover of the book today. I am in love with it. The cover art is by one of the featured artists in the book, Bonnie Meltzer. To quote Bonnie: "I almost wet my pants when I saw the cover!!"

May 9-I hit the button and submitted all the modifications for the cover and galley of the book's interior today!

April 10-I submitted my corrections to the galley today. Many thanks to my dear friend and co-author on the Magical Miser's book, BJ Licko-Keel for her valuable input on the text of the book.

April 2-Checking the interior of the galley today!

April 1-Saw the cover of my book today: sigh....LOVE!! The publishing process is moving right along now!

March 27-I attended a webinar today presented by Forward Progress.

March 26-My mind is boggled from studying how to manage social medial all day today! Anxiously waiting to hear from my design consultant about the book layout.

March 14-Completed the submission info form and turned it in plus organized all the "permission to use" documents for the images.

February 28, 2012-On target, I submitted the manuscript to the publisher, Author House, today along with all the colorful images of the artists' works!
Powered by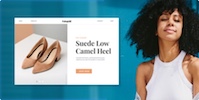 Create your own unique website with customizable templates.